Welcome To CT Christian Academy!
We can't wait to meet YOU!
Enrollment forms may be picked up from the school office or downloaded from the link below and filled out at your convenience. For a tour of our school, simply contact our school office at 281-886-4161 or e-mail admin@myctcacademy.org.
Enrollment for K – 6th grade
CTCA-Admissions Application
CTCA Parent/Student Handbook '22-'23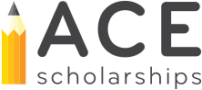 We are proud partners with ACE Scholarships. Their mission is to provide children of low-income families with scholarships to private schools in grades K-12, and to advocate for expanded school choice. Applications to apply are now available. The deadline to apply is April 30th. Scholarships may still be available after this date. Please contact the school for more information.
Tuition and Fees

CTCA-Tuition-Fees updated '22-'23
We accept Cash, Zelle, Credit Cards, or Checks made out to Project Houston CDC.