WHY CHOOSE CTCA?
Community Transformation Christian Academy uses the AcceleratedChristian Educationcurriculum. Accelerated Christian Education (A.CE) has a 40 year, proven academic record and is used in approximately seven thousand schools in over 145 countries.
A.C.E. is an individualized self-paced curriculum. Every student is given a diagnostic test and placed on a level of curriculum most beneficial to them. The curriculum allows students to work on a level where they feel successful and are most capable to learn and excel.
The materials are prescribed individually. A student can move ahead faster or go slower at the best rate for him. Individualization makes it possible for each student to master the subject before moving on. Individualization produces academic excellence. Students take responsibility for their own learning. Biblical values and concepts considered foundational to relationships and productive living are conveyed throughout the curriculum in such a way as to become life-shaping influences.
The materials are self-instructional. Using the ACE materials, a student is able to work on his self-instructional PACEs (Packets of Accelerated Christian Education) even when the supervisor is giving attention to another child. The student can work independently and learn to take responsibility for learning. Supervisors are there to facilitate, motivate, and occasionally explain instructions or lead students in a thought process to arrive at an answer.
THE EDUCATIONAL CONCEPT OF A.C.E. WAS BUILT ON FIVE BASIC LAWS OF LEARNING:
1. STUDENTS MUST BE AT SUBJECT LEVELS WHERE THEY CAN PERFORM.
2. STUDENTS MUST SET REASONABLE GOALS.
3. STUDENTS MUST BE CONTROLLED AND MOTIVATED.
4. LEARNING MUST BE MEASURABLE.
5. LEARNING MUST BE REWARDED.

This full-year Level 1 program is designed for those who have not been to school or who do not yet know how to read. To begin this program, the student must pass both parts of the Pretest. In the first 12–15 weeks, the ABCs with Ace and Christi program will prepare children for the individualized instruction of the PACE curriculum. The lively and entertaining phonics-based program features cartoon characters, songs, poems, displays, and character-building activities.
OUR PARTNERS IN EDUCATION: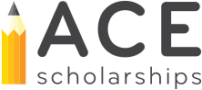 -CHARACTER BUILDING-

"Schools that teach character education report higher academic performance, improved attendance, reduced violence, fewer disciplinary issues, reduction in substance abuse, and less vandalism. At a time when parents and teachers are concerned about school violence, it is worth noting that students who attend character education schools report feeling safer because they know their fellow students value respect, responsibility, compassion and hard work." – T.G.S.
-DRESS CODE-
CTCA takes pride in our school and believes that uniforms help students focus on their academics rather than on clothing competition. It also eliminates immodest or inappropriate fashions and helps reduce peer pressure. Students are required to purchase a blue school polo shirt and may wear solid grey, black, navy, or khaki slacks, shorts or skirts that are properly fitted; leggings and baggy, frayed, or ragged pants are not permitted. Spirit shirts and jeans may be worn every Friday. More information on dress code policies may be found in our Handbook.
-PHYSICAL EDUCATION-
Students are asked to bring an extra change of clothes for P.E on Mondays, Wednesdays, and Fridays.
-ENRICHMENT OPPORTUNITIES-
CT Christian Academy is partnered with local businesses to bring the FUN to OUR SCHOOL! Any parent interested in enrolling their child in a specific after-school program must contact the company directly and let them know your child attends CT Christian Academy and that you are interested in their enrichment program. Programs are subject to change but may include:
Harmony Music School
myharmonymusic.com harmonymusicschool@myct.church
-F.A.Q.-
How does CTCA work with students who need an Academic Intervention?
Although we enroll students identified as needing Individualized Education Program (IEP) services, CTCA does not assess or update service plans. We customize curriculum, assignments, and academic standards for families that seek adaptations. Our goal is to remove labels so that children can focus on who God has created them to be, rather than on what the world has labeled them as.
Should CTCA lack the facilities and/or staffing to meet the needs of a student with learning challenges in the fullest possible way, then CTCA reserves the right to decline enrollment. Contact Administration for more information.
How is the CTCA curriculum different from other schools?
At CTCA, all courses offered are presented through a biblical worldview lens. One advantage we have over public or charter schools is that we can teach the subject matter of the curriculum, rather than teaching to state-mandated tests. With our small class sizes and highly motivated teachers, we are able to enhance the curriculum and move further and faster than most programs. The Christian aspect of our curriculum ensures that we are educating the whole child. Because we are not bound to regulations set forth by the TEA, as all Public and Charter schools in Texas are, we are free to teach a Bible-based curriculum in every subject and still meet the learning objectives for each grade level.
Are Chapel and Bible Required?
Yes. Chapel is a special time when teachers and students join in prayer and a time of worship/short devotional. Bible lessons and scripture memorization are woven into every subject.
What testing will my child take each year?
The answer to this question is dependent on the desires of the parent. We do not administer mandatory end-of-year testing, however, we do offer standardized testing for parents who would like their child to be tested. The cost and schedule for this are determined in January and shared with parents at that time. Testing typically happens the second week in May.
Does CTCA offer before and after school care?
Not at this time. CTCA opens at 8:00am and all students should be picked up no later than 3:15pm. For our families needing early morning and after school care, we are partnered with Little People's Early Learning Center which is on-site. You may call to register your child at (713) 941-1733 or pick up a registration packet from our school office. Their hours are 6:00am – 6:30pm.
What Enrichment Programs are offered?
CTCA has partnered with local businesses to bring extra-curricular activities straight to our campus. Programs are subject to change each semester and depend on enrollment. Prices vary and will be paid directly to the business. Contact the school office for more information.
Transferring to another school
Guidelines for unenrollment are outlined in the student handbook. Transfers are simple and we are happy to help with the process.